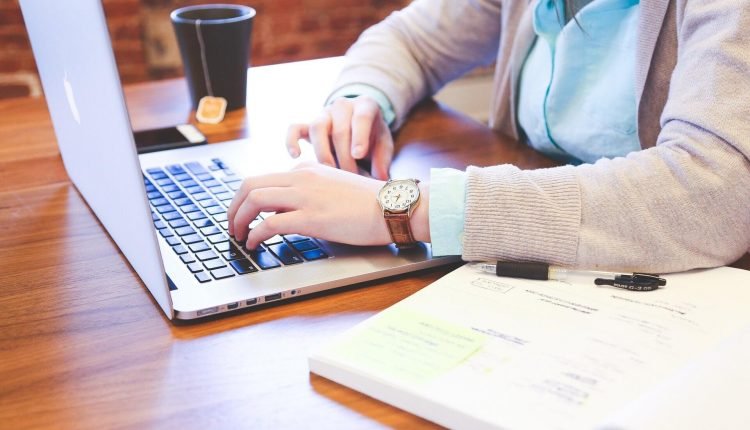 In order not to neglect your work even when you are travelling, the use of a laptop is essential, where you can carry out your work as if you were using your usual computer. Many times, inexperienced people and even professionals do not use this device properly, and therefore, the objective of this article is to show you how to use your laptop in an optimal way, extending its useful life.
Check your laptop's user manual
In order to know the functions and connectivity of your laptop, it is recommended to review the user manual so that you become familiar with the ports and connections that the laptop offers, as well as it's capacity and performance.
Connect the charger to your laptop and plug it into a power outlet
Before using your Best Laptop for MBA Students at home or if you want to go on a trip, you must fully charge your laptop battery. In the event that you do not have an electrical outlet at hand, you must have enough charge in the battery so that it can function without interruptions, although if you have an electrical outlet in the workplace, it is recommended to work it with the charger connected.
Place the laptop in a comfortable place to work
The appropriate place to work with a laptop is on a table or desk, where you can place it facing you. Although many people also use their laptop on top of their bed or on other uneven surfaces. It is not recommended to place your laptop on surfaces that could block the holes for its ventilation, as this can lead to possible overheating.
Proceed to open the laptop at a height that you feel comfortable with
Some models of laptops include a lock to open it, locate that lock and disable it. When you open the lid of the laptop, angle it so that it is an angle slightly greater than 90 degrees from your forehead, for comfort.
Turn on the laptop
On almost all laptop models, the power button is located at the top right of the keyboard, to turn on the laptop. Press the power button and wait for the computer to boot to start working.
Use the identified area of ​​the laptop as a cursor
At the bottom center of the keyboard is a small rectangle like a very sensitive touch screen called a touchpad, where the index finger is generally used to operate the laptop as a kind of mouse and cursor. Depending on the model, the touchpad can be variable. Some models use a stylus as a cursor on a touch screen.
Install the office software
The essential thing that every laptop should have is the software for making reports and office tasks. To do this, you must have a CD of programs such as Office, an antivirus, and a web browser, among the most basic. Use the user manual of this software and make the necessary settings.
Connect to a home network
If you want to access the internet, for this you can use the wireless connection through WiFi, since most current computers include an antenna to connect to a wireless network. You can also connect via cable, connect the RJ45 network cable to the modem and the other end to the Ethernet network port of the laptop and that's it. You also have the option of connecting to a hub that communicates with the modem.
The most popular brands
So that you can work, surf or even play anywhere as you would at home, you just need a good laptop, with power and capacity. So that you can choose better, we have analyzed for you the three main laptop brands on the market, with their history and everything they have to offer.
Compared to other manufacturers in the electronics and technology sector, the history of HP begins in 1939. However, it is true that at that time its activity had nothing to do with computers but with laboratory equipment. His first foray into diaper "computing" came in 1968 with the brand's first high-quality, programmable calculators.
The success of these first products would lead them to make the leap to computing, jumping mainly to the world of PC equipment as well as server and professional equipment. With the incorporation of Compaq, the company would have to carry out heavy digestion to continue, although it also improved its range of PCs and laptops, with new products that would serve to provide an adequate basis for the current offer of the brand's equipment.
This range, which in many models ranges between tablets and laptops, covers all kinds of needs and models from simple equipment to high-performance equipment for the most demanding users. All this while maintaining the traditional quality of the brand and at reasonable prices.
If you want to have a quality laptop, Asus is a safe bet. At least this is what they think of the MIR space station after two of their portable computers spent more than 600 days in space without presenting a single defect or failure. However, these laptops have also come to conquer the Earth's poles, to be the official team of numerous rally teams or to be the first teams to crown Everest.
And in all these tough tests, the brand's laptops have responded adequately, offering the necessary performance in each of these circumstances. Therefore, brand equipment is a guarantee of safety and performance.
And it is that since the company was founded in 1989 its commitment to quality and research has been constant, becoming one of the leading manufacturers in the sector, with a special presence in products such as motherboards or notebooks discussed. So if you want a product that won't let you down and offers you ongoing support, at ASUS you already know where to look.
Connect us with Social Media