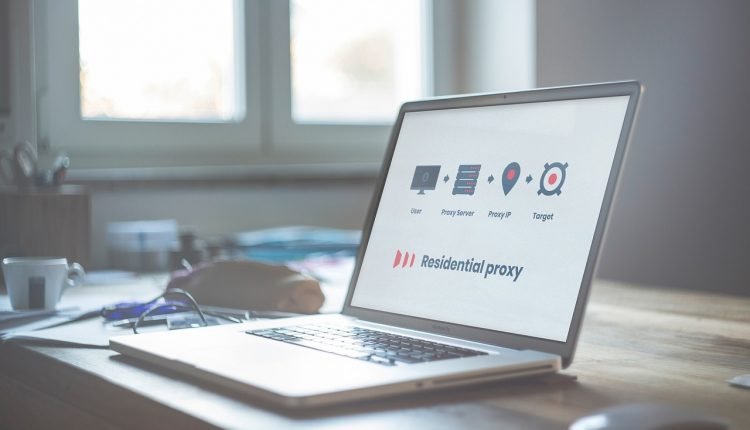 5 Social Media Trends for Pharma Industry
Today, social media is all the world is looking at and believes everything that comes out of it. It's safe to say that the pharmaceutical industry is finally heading into social media territory. But wait, didn't pharmaceutical companies have used social media primarily for delivering a corporate message instead of being social with consumers and patients in the past. However, things are changing now as more pharmaceutical companies realize the true potential of social media marketing today than before.
There were times when TV was the medium ruling above all. Now you can find it moving all over your social feed. But have you ever thought about how pharmaceutical companies can leverage social media's power? You need to check out these emerging trends in the industry. If you are someone from Pharma or even if you are a common person looking for innovative ideas that can help you bring up your company straight into the social media limelight, this is where you may find it.
5 Social Media Trends to vouch for in the Pharma Industry
Publishing More Content
The content might sound more like a buzzword, but it is more than that. More content does not mean recycling your existing content only. Although updating your current content is great, it is nowhere near the fresh content.
Here, the term "more content" is referred to the relevant content. It must connect to the people and their livelihood to grasp their attention spick and span. So, you may have seen a much-developed version of the content that is leaning more toward modernity and innovation these days on all the digital platforms. Such content is planned to reduce the passivity bound out of the audience and build more readership to increase leads for the business to grow leaps and bounds.
Staying social than ever
There was a time when social media was barely acquainted with Pharma. However, the notion is changing now, and Pharma is picking up to adopt social media as an epicenter for all types of digital marketing. Maybe it has realized that social media for the Pharma industry are fundamental. This realization has come in the wake of covid-19, and thankfully it did.
There is no chance that marketing will be planning to quit the digital gimmick anytime soon. So, we can say that social media is there to stay for longer. What makes staying social so common yet enchanting is that it is a formidable tool for communicating with customers, a great opportunity to win new customers, and one of the main channels for strengthening the reputation of businesses and brand positioning.
Implementing video in everything
While stepping into the world of digital marketing for Pharma, you may witness a long chain of marketing pipelines that are conjoined to bring out the best of the best ROI for the business. Paid advertisement, SEO, and content marketing are some of the very common means of marketing while looking at the bigger picture. However, the future is digital, and visualization is incomplete without it.
Videos provide a distinctive way to market your products or services for health content marketing. The power of videos in holding people's attention is extraordinary, making them a necessity for your marketing strategies. That is treason. We are seeing more of it now and will see it getting better in the coming time. Nonetheless, incorporating a great video strategy will put the advertising activities of pharmaceutical companies in the right direction.
Communicating more imposing less
Today, Digital Transformation has changed how we live and manage our health. Moreover, it has also changed how we communicate and socialize. Conversations on social media can provide unprecedented insights into what patients genuinely think about treatments. 
Social media listening enables the pharma industry to tune in to patients' conversations and learn from the insights discovering what impacts patients' lives. Through social media listening programs, pharma companies can now identify areas left with the infrared loopholes and adapt them to address them.
Trying out newer means.
Social media trends change all the time; it relies on the pharma marketers to make the most out of it. These trends are the latest addition to the marketing bazaar. Due to the recent growth of networking sites such as Tik Tok and Reddit, the focus has now shifted towards more video-centric content on other common platforms like Facebook, Twitter, Instagram, and LinkedIn. Pharmaceutical marketers have started introducing new tools in their digital diaphragm to introduce many new ways of marketing right through the digital. 
how to make ab
how to draw
how to kiss
how to s
how to do
how to stop
how to love
how to get
how to make a
how to remove tiktok filter
how to file tax extension
how to remove rotoscope filter
how to hard boil eggs
how to buy i bonds
how to make hard boiled eggs
how to get rid of ants
how to boil eggs
how long to boil eggs
how to train your dragon 3
how to make abc
where to watch how to get away season 5
when does season 7 of how to get away start on netflix
htgawm season 6 cast
imdb how to get away season 4
how to get t
imdb how to get away season 1
imdb how to get away season 6
imdb how to get away season 3
how to make Cab
where to watch how to get away season 7
where to watch how to get away season 6
where to watch how to get away season 5
how to get t
imdb how to get away season 1
imdb how to get away season 3
Keyword F
how to get overwatch 2 beta
how to get rid of dandelions
how to get a second phone number
how to get rid of carpenter bees
how to get extension on taxes
how to get a tax extension
how to get rid of poison ivy
how to get an extension on taxes
how to get rid of ants
how to get rid of flies
how to get rid of carpenter ants
how to get rid of ants in kitchen
how to get rid of cockroaches
how to get rid of fruit flies in house
how to get rid of wasps
how to get gum out of clothes
how to get rid of roaches
how to get rid of gnats
how to get rid of frogs
how to get nail glue off skin
how to get rid of groundhogs
how to get rid of sugar ants
how to get free money on cash app
Keyword E
how to get overwatch 2 beta access
how to get overwatch 2 beta key
overwatch 2 beta download
how to get overwatch 2 beta code
how to get overwatch 2 beta twitch
how to get overwatch 2 beta drops
Keyword D
how to get overwatch 2 beta access
how to get access to overwatch 2 beta
twitch
how to get overwatch 2 beta key
how to get into overwatch 2 beta
how to get into the overwatch 2 beta
Keyword C
twitch login
twitch download
twitch app
twitch desktop
twitch prime
twitch drops
how to stream on twitch
twitch dashboard
Keyword B
twitch download
twitch login
twitch drops
twitch app
twitch prime
twitch desktop
Keyword A
twitch drops overwatch 2
overwatch 2 beta twitch drops
overwatch 2 beta
how to get overwatch 2 beta
sodapoppin banned twitch
ow2 beta twitch drops
twitch rivals rust drama
how to link blizzard to twitch
link battlenet to twitch
twitch overwatch 2
overwatch 2
overwatch 2 twitch drop not working
battlenet
blizzard
twitch rivals rust
twitch overwatch
pointcrow twitch
sodapoppin
cod tracker
twitch drops
twitch connections
twitch changes
aydan twitch
sykkuno twitch
twitch drops inventory
Connect us with Social Media